[Etude] Open Forum or a content marketing strategy in gold
American Express process enabled him to position itself as a true media. This success, it was built primarily through a customer-centric content strategy. The aim in 2007 was simply to provide information and maintain a link with an American Express card holders. Optics was notably and above all, through this content, to help small businesses succeed. The finding was simple: If the latter succeed, they help American Express to grow also. Open Forum, strong popularity, was then opened to the non-holders of the card through Linkedin, including. The site hosts to date hundreds of thousands of users who consume its content through social media. He also works as a social network, since it is possible to follow his favorite connections, which can also follow you in return.
The content rating
The level of information is also calibrated with qualified newsletters that enrich the content marketing. Each user is encouraged to ask questions whose answers are to share with the community. And, with a community embodied by strong skills in some areas, the answers have both direct a freshness and a utility. Advice by experts for other experts, are so fed on a daily basis. This site is a very innovative program that has been proven about the commercial value of the American Express brand (providing useful content), but also as their clients. You can for example find videos that give "tips" on how to create more engagement on the social platforms, exactly like a blog of advice around the subject of social media.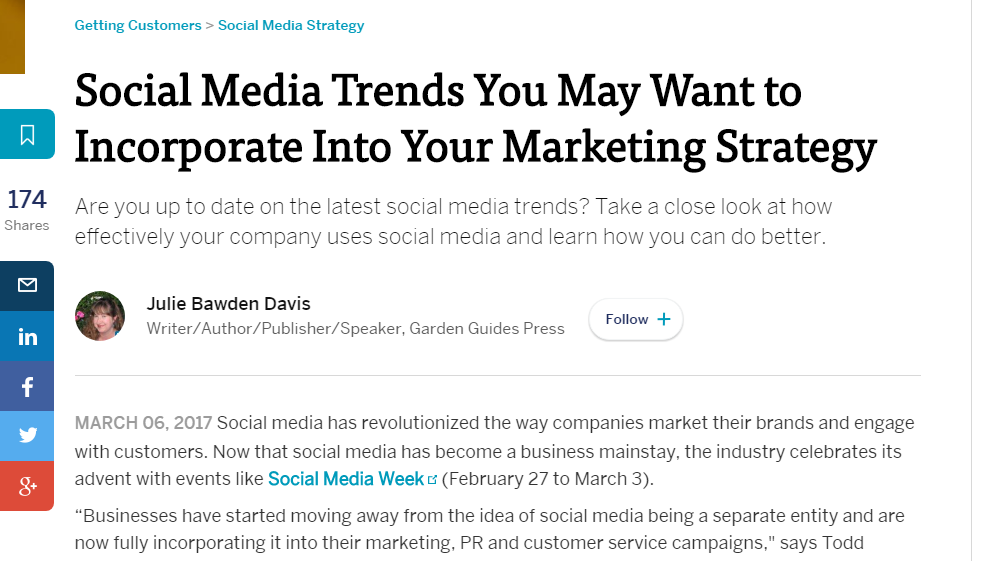 Happy marketing to the collaborative media
Via Open Forum, American Express has well understood that its customers, who make his community, is a force: such a "conductor", the brand there and translated various questions that are shared, whether cash flow management to make annual projections, the acquisition of new business, litigation. Advice on business management, but also as for obtaining a line of credit. What is the intrinsic goal of American Express, which, by consolidating companies stronger, improves its customer and pays her in time. Nevertheless, the Council is not exclusively placed around money: whether it's leadership, SEO, branding, all what makes the interest at one time or another in the life of a company, is discussed. In this sense, articles signed as of external curation on videos or graphics of various contributors, are also published: they value a well of knowledge essential to follow commercial trends and other ideas for a contractor to explore. Open Forum don't is positioned here as simple supplier content, but as a medium, and as a vector of influence. Also, he explored so completely the logic of User Generated Content (not to be confused with the GSC or consumer-generated content.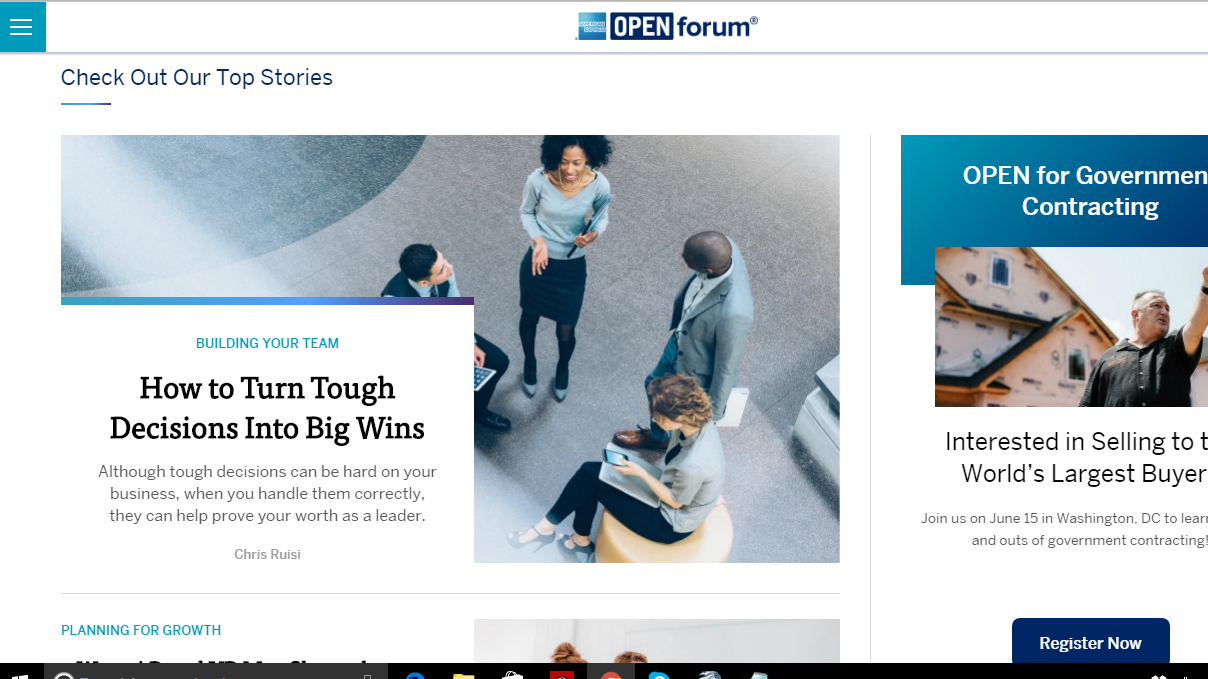 Popularity boosted by a strategy social multi-network
By playing the game of the community but also the virtual networking, Open Forum allows to find contacts and create circles: their visualization allows you to supply his personal branding on events to which it is possible to participate IRL (In Real Life), or virtually in the case of webinars for example. With the feature Connectodex, the site also allows to use its connections to find partners or associates. It is as an ally and true tool of the entrepreneur, as the American Express Company is positioned more widely: indeed, it also sponsors the annual Small Business, as well as other forums. Networking related to the event and the education of the business by the intervention of experts (journalists and others) is perfectly integrated into the dynamics of brand, whose strategy is unmatched in terms of content marketing.
You feel inspired? We retain here the following major points
-The public is the heart of the approach
-The real social chain reinforces the relevance of the content within the community
-Immediacy and listen to comments
-External expertise is authoritative
-The B2B audience is one consumer "like the others" (no opposition B2B / B2C)